Industrial Computing Architects
We network hardware,
software and processes.
For your success.
Industrial solutions since 1982  We are experts for the industrial Internet of Things. With our expertise from more than 40 years, we design, implement and operate tailor-made IoT solutions for companies from a wide range of industries. As a medium-sized company with our own production facilities, our IoT-Ecosystem offers a holistic approach to networking hardware, software and processes in a value-added manner. Take advantage of the opportunities offered by digitalization in the industrial environment with us. We will implement these profitably for you. Welcome to Industrial Computing Architects.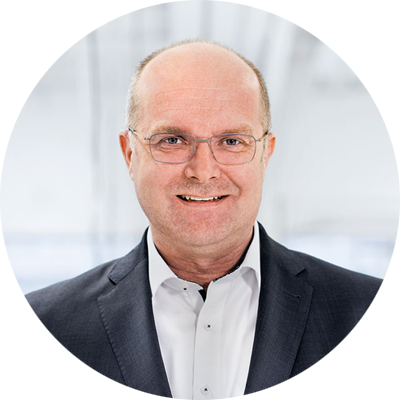 "The combination of tradition and innovation is our recipe for the continuation of Janz Tec's more than 40-year success story."
Michael Rennerich, CEO Janz Tec AG
Our strenghts  With more than 40 years of project experience in the industrial IT environment, we have built up extensive expertise and know-how in the implementation of IoT solutions. This enables us to offer you future-proof answers for the optimization of your processes. Our proven IoT-Ecosystem offers you all the possibilities for more efficiency – from the initial idea to the successful operation of your individual IoT solution. Benefit from our many years of core competencies.
IoT technology competence
Since 1982, we have had extensive expertise in the design, implementation and operation of high-performance industrial systems.
IoT operational competence
With the know-how of our solutions we take over the service management for the operation at our customers.
IoT implementation competence
We are familiar with the many and varied applications and resources for integration into the operating and production processes of our customers.
Made in Germany
Highest hardware quality through own development and production in East Westphalia.
Software development
With our experienced software development, we cover all requirements
for the reliable digitization of your projects.
Hardware development
We have been developing customized industrial computer
systems and boards since 1982.
Logistics
With our own logistics, we ensure that the hardware
reaches our customers reliably and on time.
Partner-Netzwerk
With international partners, suppliers and distributors, we design
future-oriented solutions for our customers in industry.
Responsibility
As an owner-managed family business, we consider many aspects that affect
our environment, touch our social interaction and our employees.
More than 40 years of expertise in the industrial IT segment
60 experienced employees with many years of expertise 
Over 500 successful IoT projects in the industrial market environment
Partner network with more than 20 specialized partner companies