Concept and
Implementation
Concept and
Implementation
Our IoT ecosystem offers everything from a single source. For your new ideas.
Our IoT ecosystem is modular. The individual components can be combined according to your requirements for each project. We advise and support you from the initial idea to the implementation and operation of your solution. Janz Tec's IoT Ecosystem provides a holistic approach with which we provide you with custom-made support.
Learn more
Applications
Wir bieten auf Ihre Bedürfnisse entwickelte Software zur Unterstützung Ihrer digitalen Prozesse. Für die problemlose Integration in Ihre Systemlandschaft stehen umfangreiche industrielle Schnittstellen und Konnektoren zu den führenden Enterprise Plattformen zur Verfügung.
Mehr erfahren
Security
Nichts ist heute wichtiger als Effizienz sowie der Schutz Ihres Know-hows und Ihrer Prozesse. Wir sorgen für höchste Sicherheit im Datenaustausch und der Datenablage. Unsere bewährten Komponenten eignen sich zum internen und externen Einsatz in Ihren industriellen Netzwerken.
Mehr erfahren
Devices
Wir entwickeln kundenindividuelle industrielle Computersysteme und elektronische Baugruppen seit 1982. Unsere Hardware-Angebot bietet leistungsstarke Industrie-Computer für alle Anforderungen. Bei Bedarf entwickeln wir mit Ihnen maßgeschneiderte technologische Lösungen, die Ihre Anforderungen perfekt abbilden.
Mehr erfahren
Communication
Wir vernetzen Maschinen und Anlagen mit modernen Technologien und Topologien im Funknetz. Mit ausgereiften Lösungsarchitekturen sind unsere Industrial Computing Architects Ihre Experten bei der optimalen Vernetzung und Integration Ihrer Anwendung für sicheres wireless Edge Computing.
Mehr erfahren
Concept and Implementation
Wir entwickeln mit Ihnen gemeinsam die optimale Architektur und Umsetzungsplanung für Ihre Lösung. Unsere IoT-Experten unterstützen Sie dabei im gesamten Projekt: von der Ideenfindung über die Konzeption bis zur Implementierung.
Mehr erfahren
Operational Services
Der sichere Betrieb Ihrer IoT-Lösung ist ein wesentlicher Erfolgsfaktor. Wir übernehmen für Sie das Management Ihrer vernetzten Anlagen und Maschinen. Unsere Managed Services tragen dazu bei, die Verfügbarkeit Ihrer Systeme ausfallsicher zu gewährleisten.
Mehr erfahren
Navigation and control with maximum functionality in a minimum of space
Navigation and control with maximum functionality in a minimum of space
RAPID CONTROL PROTOTYPING
Reliable embedded technologies for secure real-time development and testing.
Industrial Computing Architects
We network hardware,
software and processes.
For your success.
Industrial solutions since 1982  We are experts for the industrial Internet of Things. With our expertise from more than 40 years, we design, implement and operate tailor-made IoT solutions for companies from a wide range of industries. As a medium-sized company with our own production facilities, our IoT ecosystem offers a holistic approach to networking hardware, software and processes in a value-added manner. Take advantage of the opportunities offered by digitalisation in the industrial environment with us. We will implement these profitably for you. Welcome to Industrial Computing Architects.
Control of animal feeding
Animal feeding with mobile power feed plants – precisely dosed and precisely controlled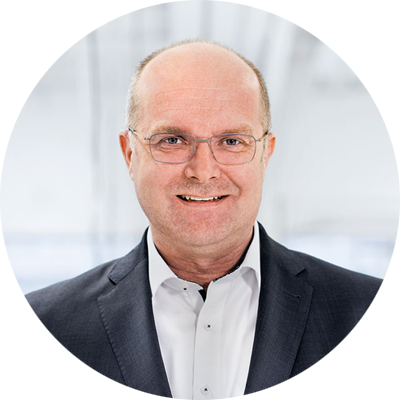 "The combination of tradition and innovation is our recipe for the continuation of Janz Tec's more than 40-year success story."
Michael Rennerich, Chairman of the Board at Janz Tec AG