Rapid Control Prototyping
Reliable embedded technologies for secure real-time development and testing.
dSPACE is a pioneer in key technologies such as rapid control prototyping and hardware-in-the-loop simulations. Today, the company is a leading global supplier of tools for developing and testing mechatronic control systems. dSPACE has established itself as a sought-after development partner in the automotive, aerospace and industrial automation industries.
Fast testing in best environment
The functions of new devices must also be tested extensively in practice. Janz Tec supplied the optimal embedded technologies for this purpose. The computer units were specially adapted to the requirements of Rapid Control Prototyping. The current model MABX II (MicroAutoBox II) is a real-time system for rapid function prototyping. Like a control unit, it can work without user intervention, thus accelerating the entire test process.
Optimal extension
New trends such as automated driving, infotainment, HMI or image recognition can be added via the specially developed embedded devices from Janz Tec. With MicroAutoBox II and the expansion of the embedded computer, users have a unique development system at their disposal. The high flexibility and compact design offer almost unlimited possibilities.
"Thanks to Janz Tec's embedded know-how, we were able to offer an embedded expansion option for MicroAutoBox II within a few months. The cooperation was uncomplicated and open issues could always be clarified promptly. In Janz Tec we have found a regional partner with proven competence in the field of embedded PCs."
Embedded PC solution from Janz Tec
Flexible interfaces
Robust, compact design for use in vehicles
Compact dimensions
Testing in a practical environment
Suitable for many test scenarios
Fast results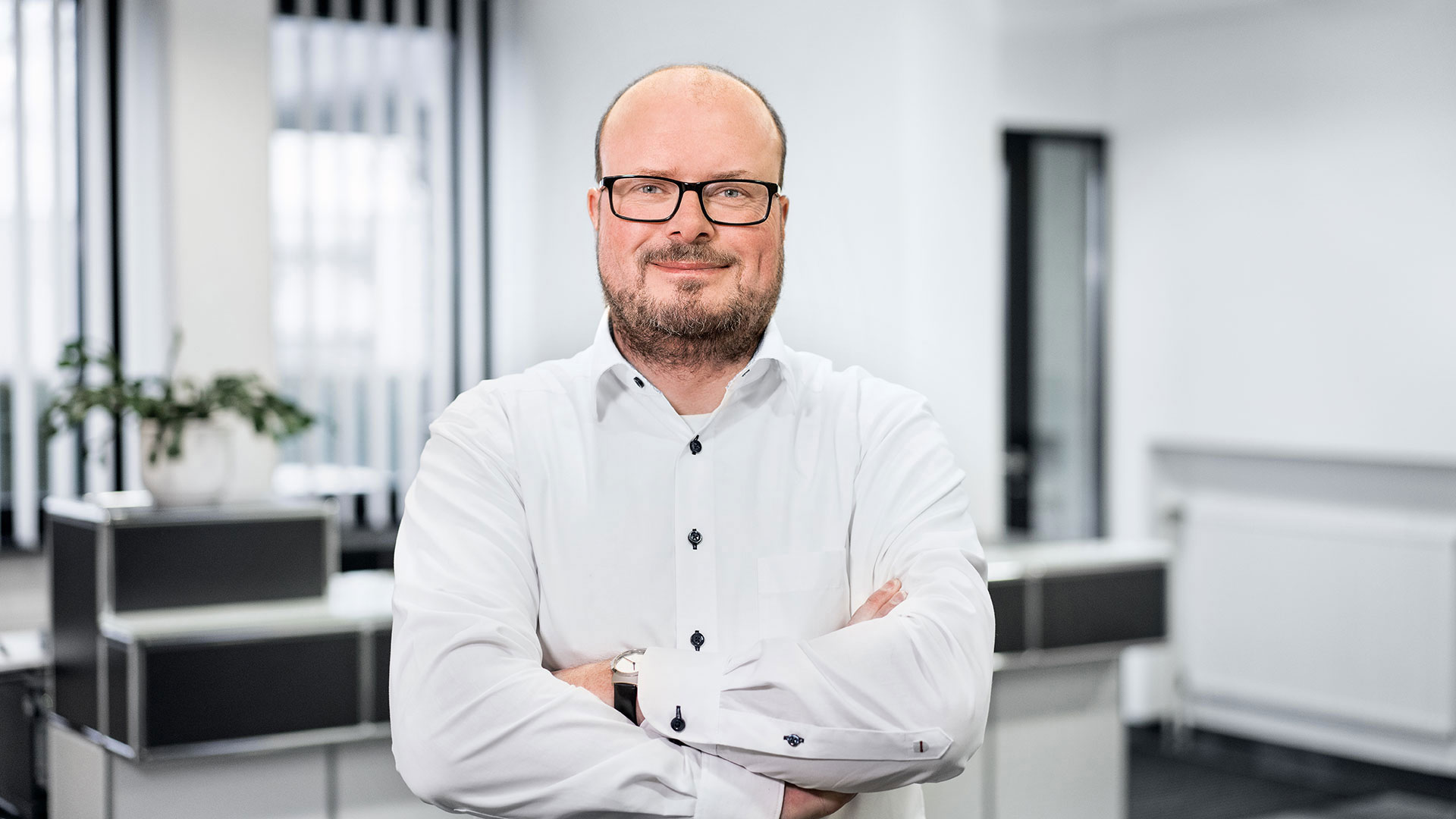 Any questions?
Don't hesitate to contact us.
Ulrich Lütke Entrup is an engineer of automation technology and has been an experienced contact person for all solutions of Janz Tec AG for 20 years. As Senior Key Account Manager he is the right contact for all your questions.